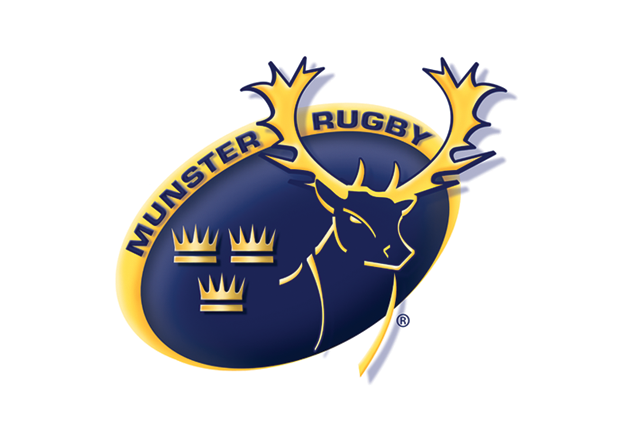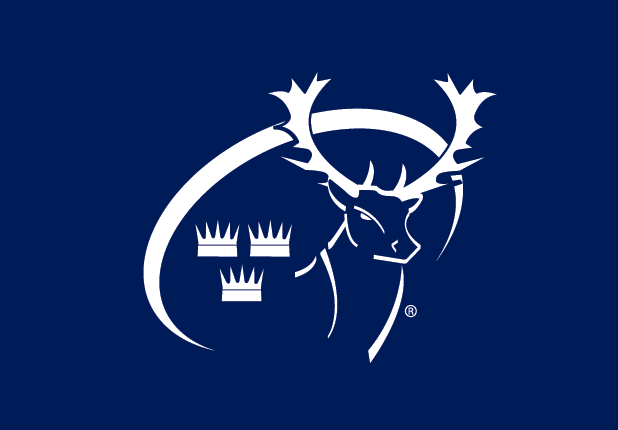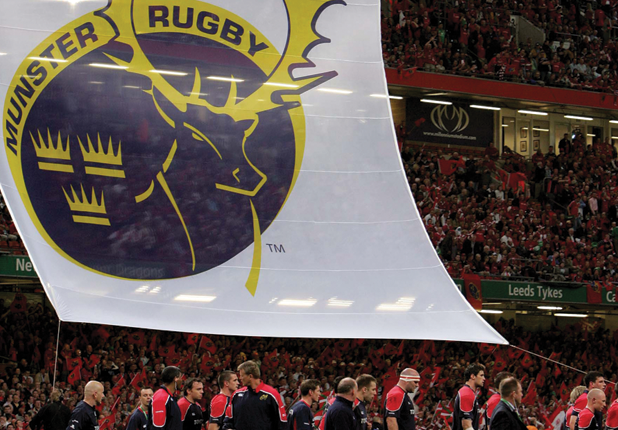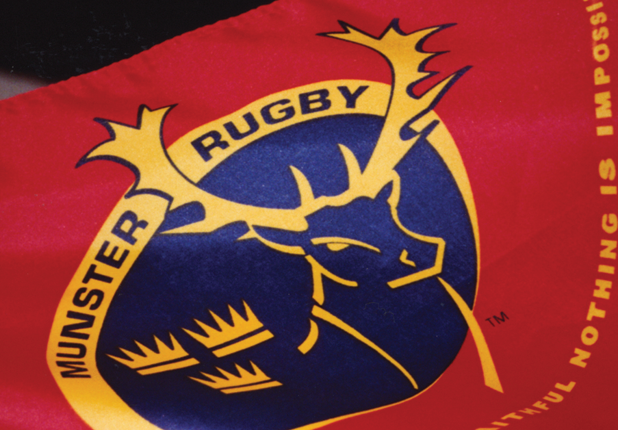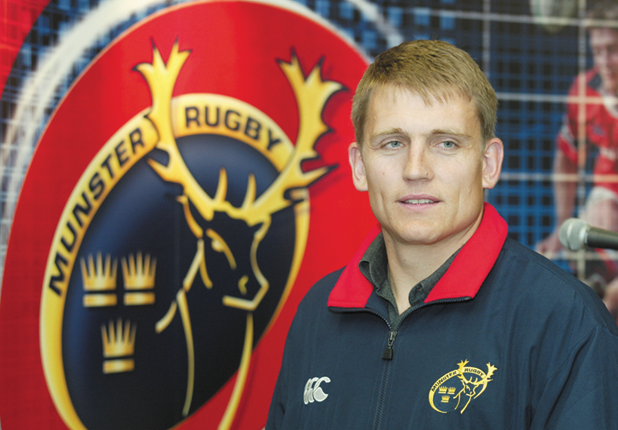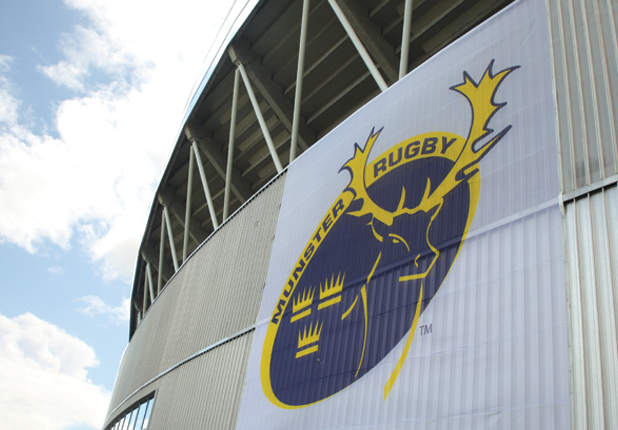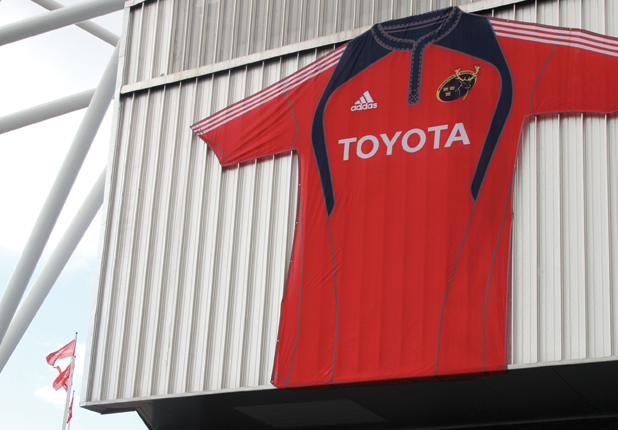 We are very proud to be the designers behind this brand which is now recognised worldwide. The Munster Rugby brand identity embodies the qualities of strength, agility, skillfulness and power associated with Munster Rugby. It inspires pride and captures the imaginations of the supporters and players alike. The three gold crowns from the original munster crest were retained on their solid navy background as they have become a fundamental part of Munster Rugby's heritage while the stag was noted in Irish Folklore as an animal that always defended it's own territory.
One of the great Munster families, the McCarthy's who trace their origins back to the Carthach, the 11th Century Prince of Munster, also had a stag on a shield of metal grey as their crest. We discovered that the motto on this crest "To The Brave And Faithful Nothing Is Impossible" was particularly apt when one considers the achievements of the Munster Rugby Squad so we decided to introduce this throughout some of the promotional material. This tagline has since been used significantly with Munster Rugby's branding and was also recently adopted by Adidas in an ad campaign "Impossible is Nothing".
We also developed a single colour of the logo which could be used on clothing and some selected pieces of merchandise. We have also been closely involved with the design of the official Munster Rugby jersey and kit to ensure that the logo is always presented as effectively as possible. We have also produced extensive guidelines that ensure the effective use of the brand throughout it many varied applications ranging from print, clothing and television. The success of this brand was recognised back in 2004 when we received a Gold Award in the Irish Design Effectiveness Awards for the branding and implementation of Munster Rugby.